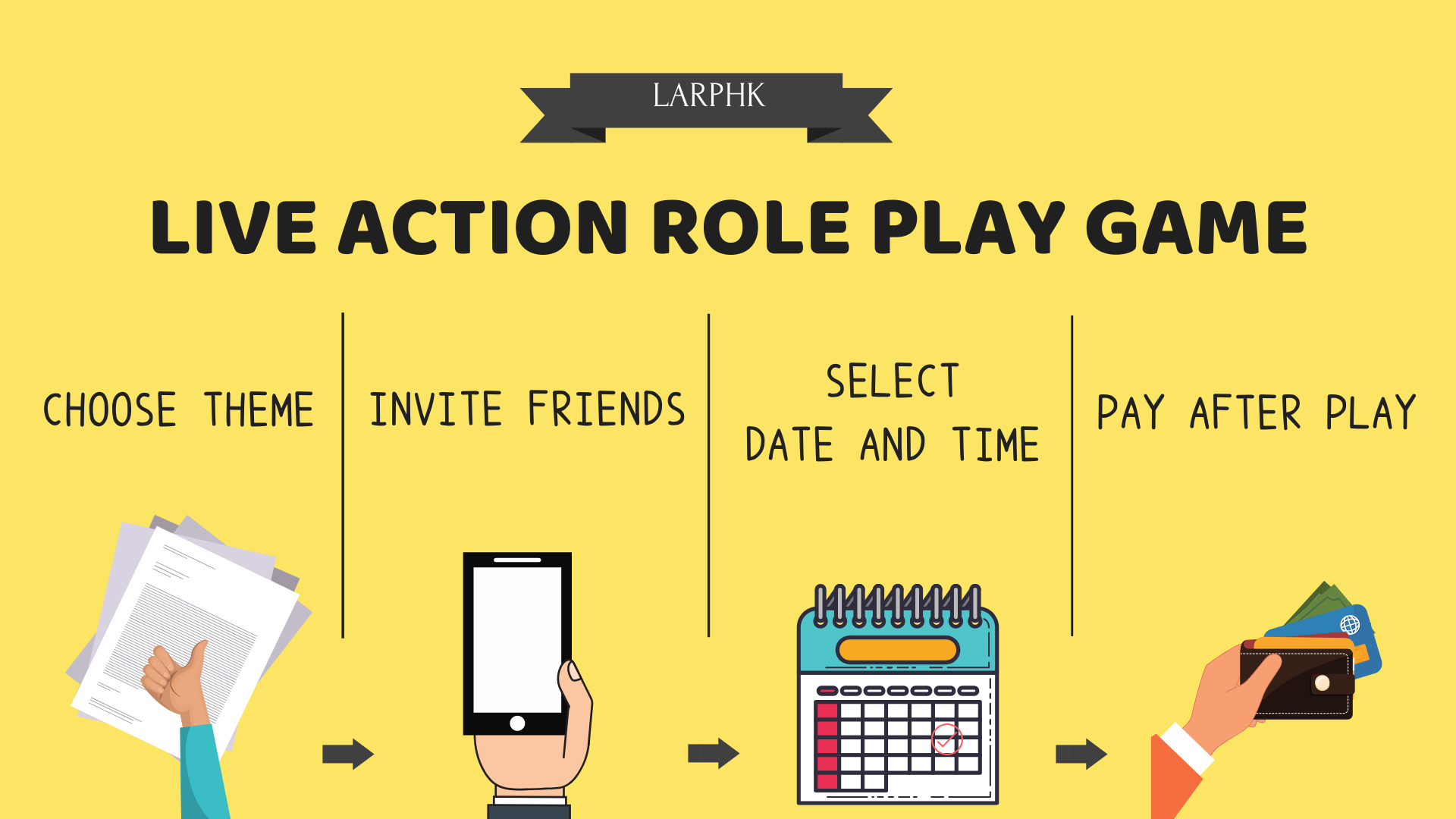 LARP stands for Live-Action Role Play Game. It has been popular in foreign countries for many years. Most of them are suspenseful murder cases. Players need to reason about the case, disguise their identity and catch the murderer! Most LARP are also a "real-life role-playing reasoning game". Most people will also call LARP "the mystery of murder." In recent years, there have been a number of popular variety shows using this theme, such as the mainland's variety "Star Detectives", Korean variety "Crime Scenes", "Busted", "Stars to solve puzzles" and so on.

Everyone gets a script before the game is played, and you have to fully play this role, regardless of your role, age and background. During the game, you can talk freely, write confessions, and find clues. Most of the clues can be exchanged, traded, and collected without being known by others. At the end of the session, you have to answer the questions you know, each as who is the real murderer, the weapon which used, motivation , your own tasks, etc.!

The most important thing about LARP is to make everyone has fun and enjoy the happy time of being a detective with friends! So in order to avoid damaging the atmosphere and destroying the fun during games, some rules are required to be followed by all participants.

1. Never show your "script" to other players or saying "That's what written on my script or if you don't believe what I say, I can show you what it's written."
2. Don't often say "I don't know or I don't what are you talking about."
3. Can only be called each other by his/her's character name.
4. Any questions about the character or script can only be asked privately to GM.
5. Role play comes first, Reasoning comes second

The owner's words
Our role-playing reasoning game is not an escape game. It is a foreign traditional (Murder mystery game). It takes few hours to half day to finish is quite general. Players can easily talk freely for intelligence and investigate leads. Some clues are represented by cards, and some clues are also mixed with physical evidence.
THE BEST 7-9PPL THEME IN ENG - Murder in Space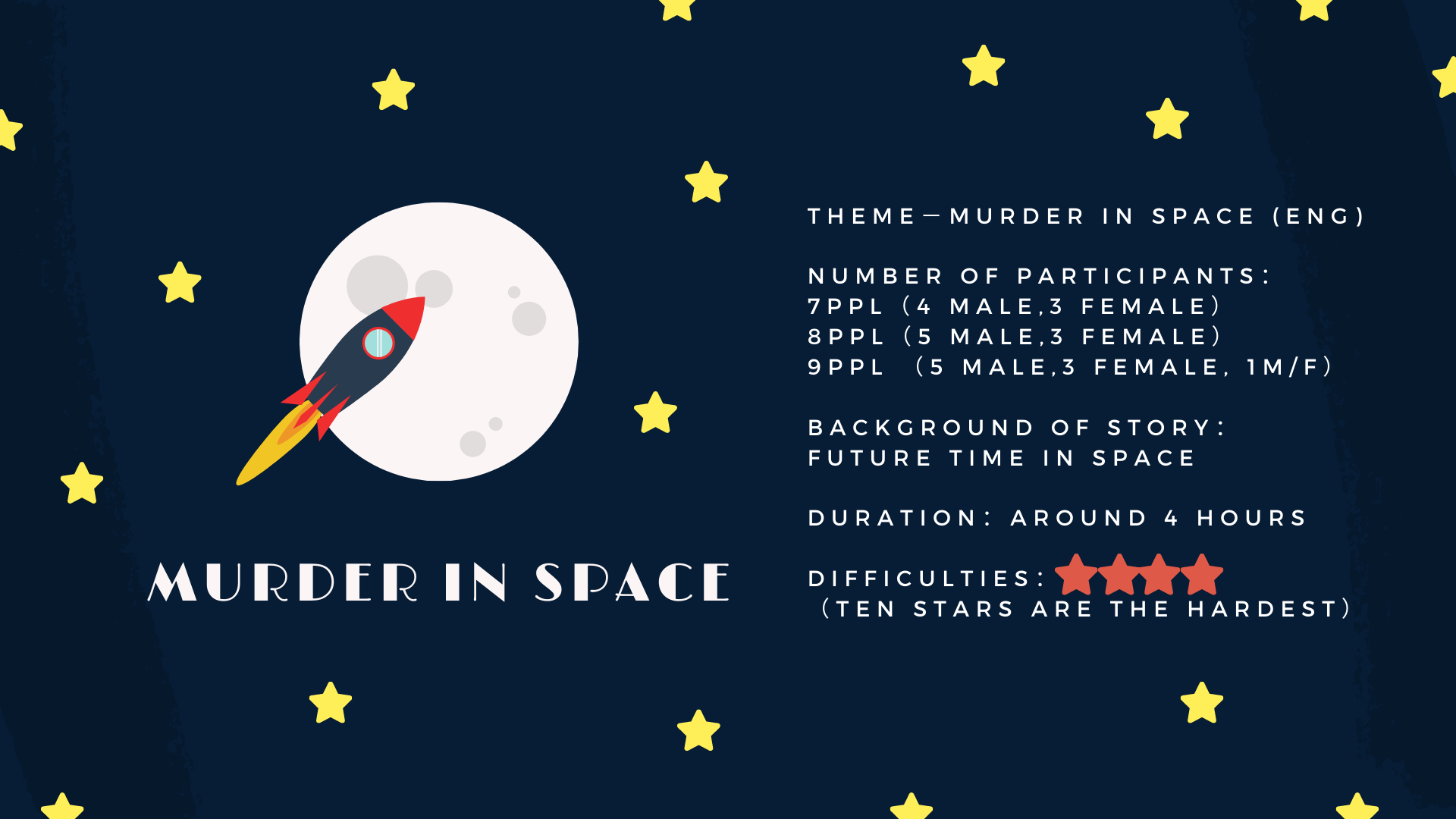 Story introduction: (Click to READ MORE)
Booking:6811-3737 (Click Here)
---
Business Hours:
Time slot for LARP games, start from 11am / 3pm / 7pm.
⚠️ All parties or games booking only accept by WhatsApp or Phone.
---
Address:
Unit E, 5/F, Lok Kui Industrial Building, 6-8 Hung To Road, Kwun Tong, Kowloon. (About 3 minutes walk from Exit B6 of Ngau Tau Kok Station) | Sherlock's Home 推理遊戲館